SOLETRADER JUST JAZZ
Our beauty from England. Mother to After Me's first litter
Jazz
D.O.B. 2.5.2015
Breeder: Gavin & Sara Robertson
Owner: Kristina Bergström
Father: Ch Soletrader Tom Thumb
Mother: Debucher Hebe
Titles
International Champion
Nordic Champion
Finnish Champion
Latvian Champion
Estonian Champion
Polish Champion
Junior World Winner 2016 (BOB&BIG4 -junior)
Nordic Winner 2018 (+BOB)
Finnish Winner 2018 (+BOB, BIG1 & BIS4!)
Swedish Winner 2018 (+BOB & BIG1)
Finnish Winner 2019 (+BOS)
Estonian Winner 2018 (+BOB)
Jubilee Winner 2018 (+BOB)
Estonian Junior Champion
Croatian Junior Champion
Russian Junior Champion
Achievements
BEST IN SHOW 4th at Finnish Winner 2018 (almost 7000 dogs entered in total)
BEST IN GROUP 1st at Swedish Winner 2018 (in total 6500 dogs entered)
+ Many other group wins
+ Multiple group placements
JUNIOR SPECIALTY BIS winner
Almost 30 BEST OF BREED wins in 6 different countries
Health
Eyes checked clear (06/2019)
Knees 0/0 (06/2019)
POAG tested as carrier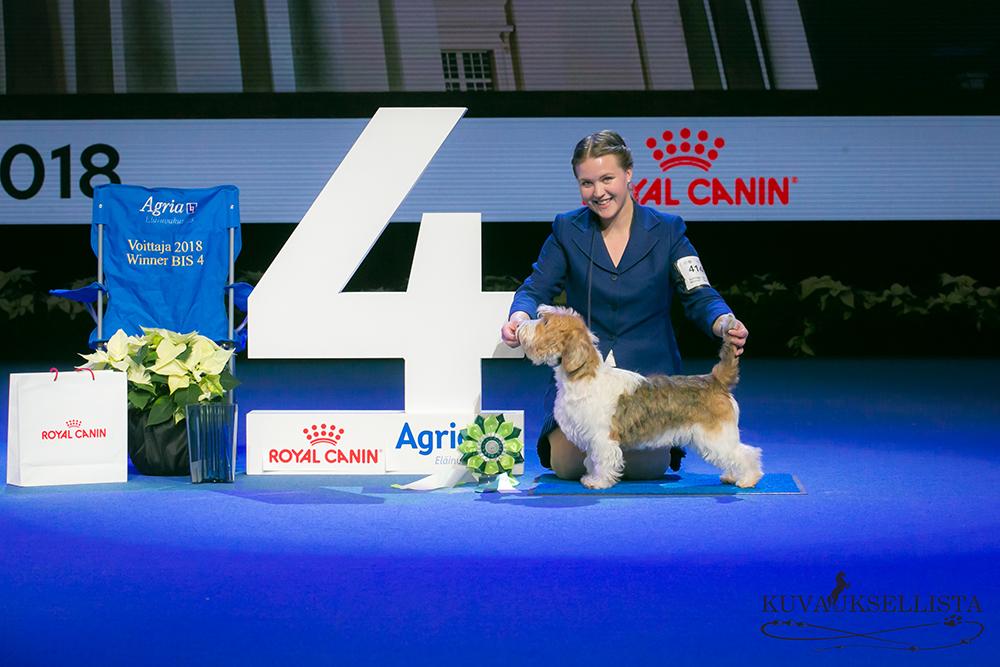 Superbitch. Beautiful head & expression. Very feminine. Beautiful proportions. Correct front. Powerful ribcage. Excellent topline & tail set. Excellent rear with short hocks. Moves typically.
2 years. Excellent size with nice balance & proportions. Excellent feminine head & expression. Beautiful neck. Excellent front. Very nice topline. Well angulated behind. Well muscled rear. Excellent tail. Coat in excellent condition. Moving well in all directions. Showing good reach and drive.
Excellent type and proportions. Very nice overall. Feminine head. Nice ears. Good muzzle. Excellent attitude. Good neck, topline and tail. Normal bonestructure. Coat well taken care of. Moves very well from all angles. Super temperament. Well shown.