B-litter
Born 18.5.2020 - 4 boys and 2 girls
Nightdream Tito Puente & Ch. Soletrader Just Jazz
After Me Busy Being Beautiful
After Me Because I Said So
After Me Believe in Magic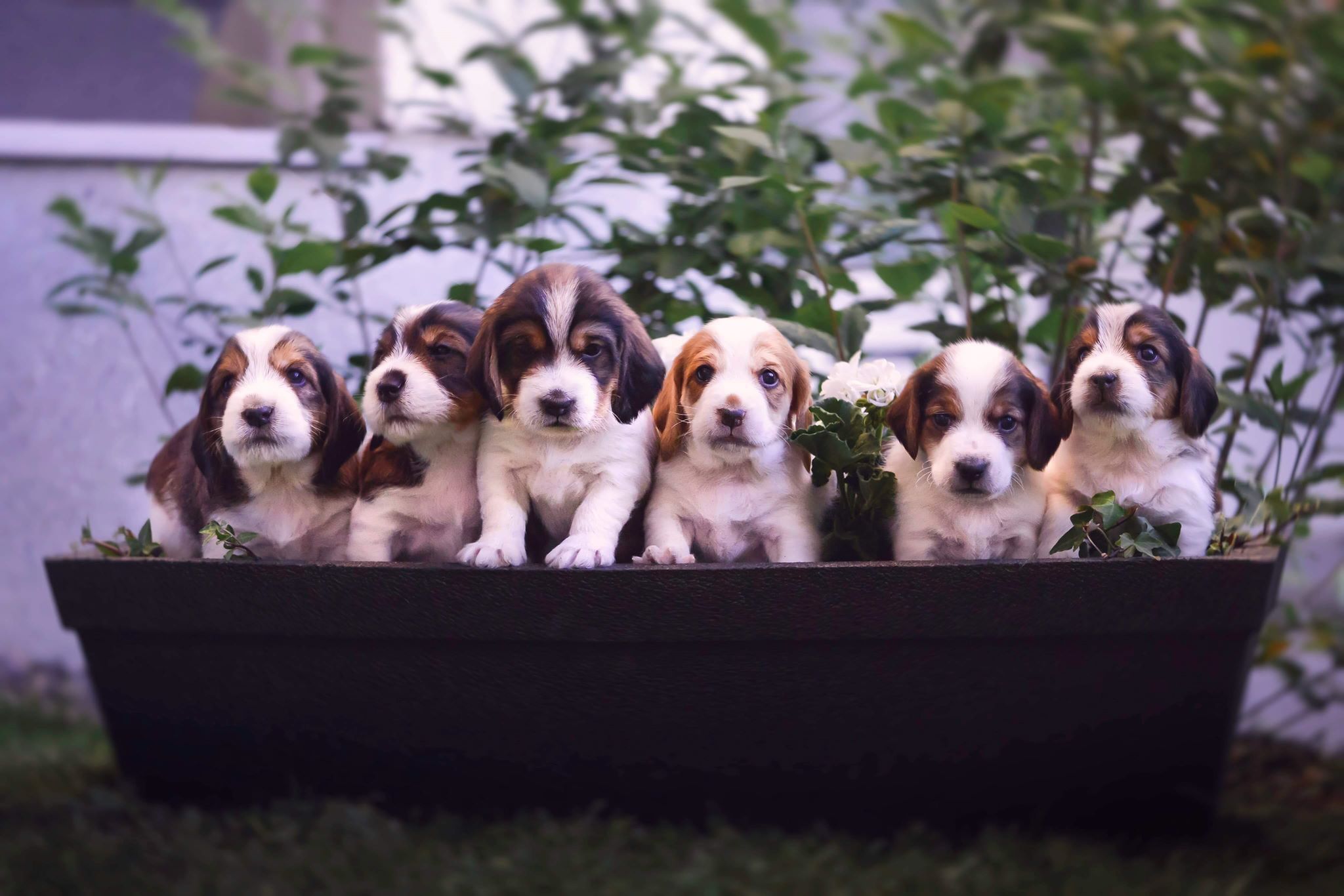 A-litter
Born 29.11.2017 - 1 boy and 3 girls
Ch. Nightdream Cristiano Ronaldo & Ch. Soletrader Just Jazz
Lives with her family and her big brother PBGV Morris. She is co-owned and loves to visit us every now and then.
Shows:
SeJW-18 FiJW-18 HeJW-18 4xCC
Health:
Eyes checked healthy, poag carrier
Lives in Denmark with Jette and Christian and her hairy pbgv friend Otto.
Shows:
DK CH, DK JCH, Club JCH, CoW-18, CoJW-18, DKJW-18
Health:
poag carrier
After Me And You
Living with her mum and her big brother Bloodhound Hermanni. Not yet shown.
After Me As I'm the King
The only male in this litter. He has a great personality and is very handsome but unfortionally he only got one testicle and can't be shown. Poag tested as carrier.