I have always had a passion for showing dogs and have been lucky to get to know and show many different breeds during these years. Read more and find pictures of these dogs on this page.
Nightdream Rhyme De Moines "Täplä"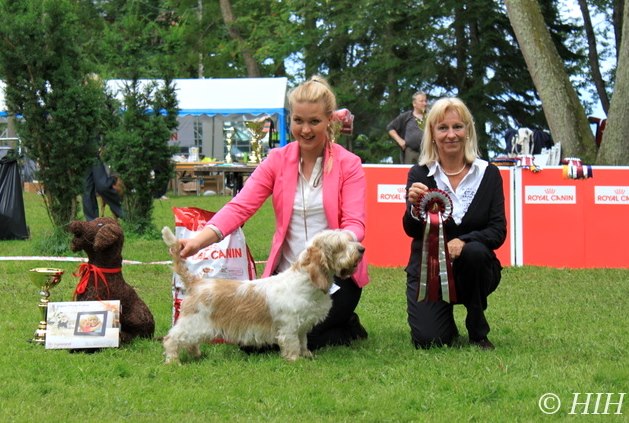 One of my all time favorite dogs, mother to my dog Madde and grandmother to my dog Ricky.
---
Together we have acchieved
Group Win at big international show in Kuopio 2008
Specialty BEST OF BREED and BIS3 2010
Best bitch and BOS at Specialty 2012
BEST IN SHOW veteran at Specialty 2012
Veteran World Winner title 2012
Best of Breed win in Austria Clubshow 2012
Estonian Veteran Winner 2012 and BIS-3 Veteran!
Mirepoix's Sid Vicious "Sid"
Dad to my dog Ricky. Visited Finland years 2010 and 2011. Lives in the US.
---
Together we have acchieved
Group Winner in Oulu int show
ESTONIAN WINNER 2011 and BEST OF BREED
& Many Group placements together
Curd Graf Von Schwerin "Curd""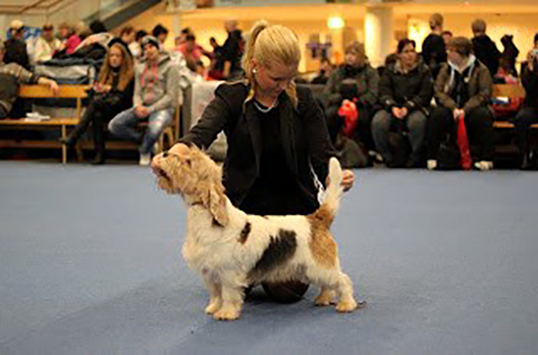 Grandad to my dog Ricky. Imported from Germany in 2006. Lives and is loved by Sirkka at kennel Nightdream
---
Together we have acchieved
BEST OF BREED at Helsinki Winner 2010 under Eleanor Bothwell, from UK
Many Group placements
Minskuhoff's Grand Olivienne "Oona"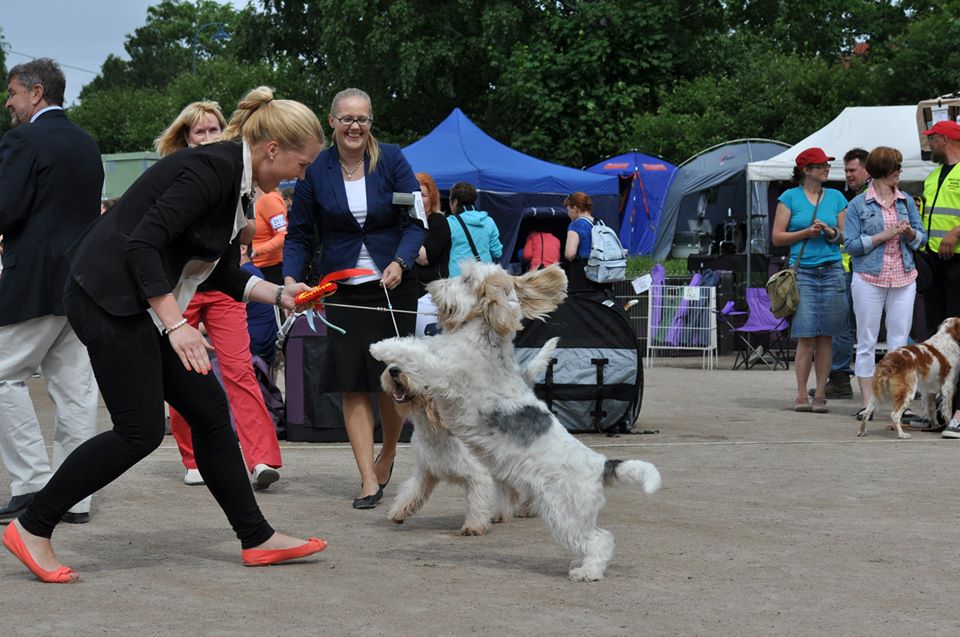 Lovely gbgv bitch that introduced me to this breed
---
Together we have acchieved
#1 TOP GBGV of the year in FInland 2014
BEST OF BREED at Nordic Winner 2013
Best Bitch & BOS at Finnish Specialty 2015
Best Bitch & BOS at Helsinki Winner 2014
& several other BOB's and group placements
Shalako N Coros Cattin Around "Findus"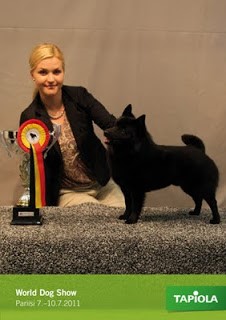 Such a stunning schipperke!
---
Together we have acchieved
World Winner 2010 and Best Male in Denmark
World Winner 2011 and BEST OF BREED in Paris
Veteran World Winner 2014